After nearly 3 years of restoration and repair work, the Painted Hall at the Old Royal Naval College has reopened to the public.
For those of you that have followed my blog for a while you'll remember I visited just over a year ago to see the work in progress and go up the scaffolding to see the 40,000 square foot up close. It was amazing to head down early this morning and see it in all its glory now that work is finished.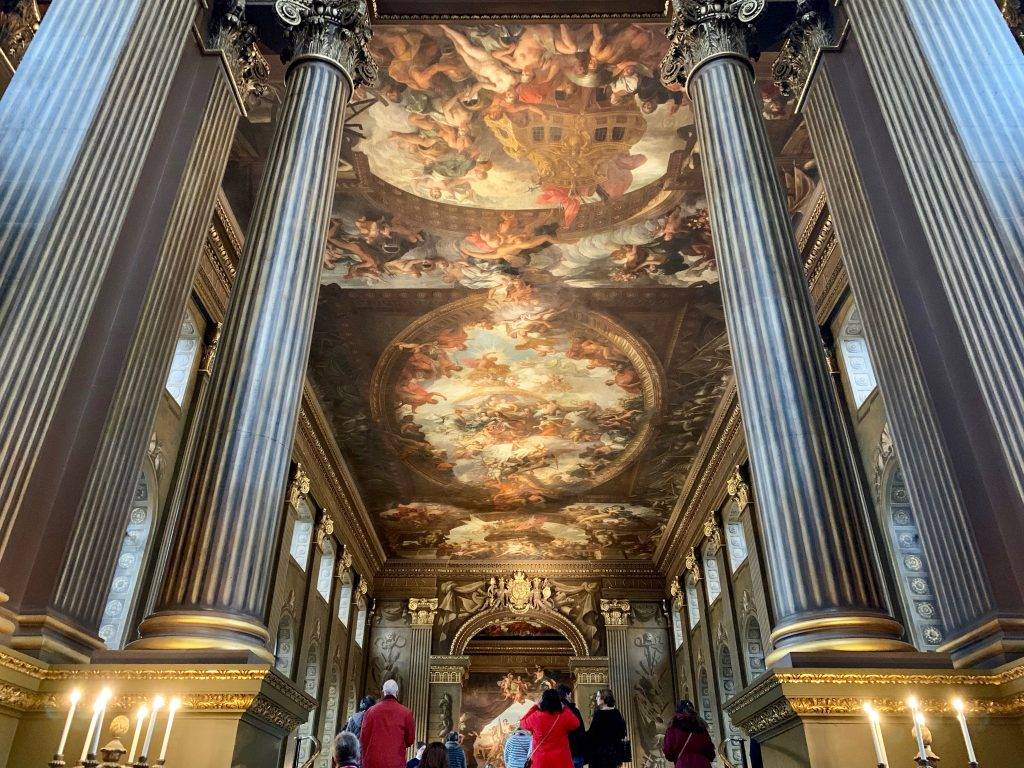 The cutting of the ribbon was preceded with a ceremonial march from the Greenwich, Deptford and Rotherhithe Sea Cadets and then we were all allowed in to the undercroft to see the rest of the proceedings before being allowed in.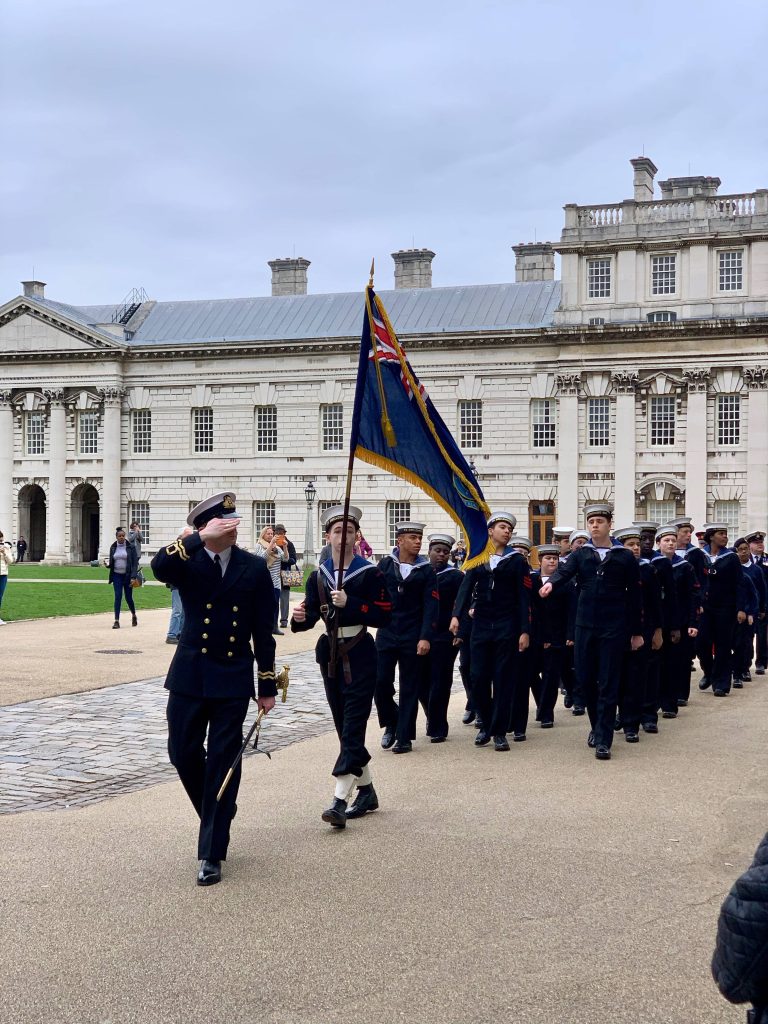 The Painted Hall is often referred to as the 'Sistine Chapel of the UK' and the artwork is considered one of the most important baroque interiors in Europe. While visiting you'll hear a lot about Sir James Thornhill, the British artist commissioned to paint this masterpiece at a pivotal moment in Britains history between 1707 and 1726.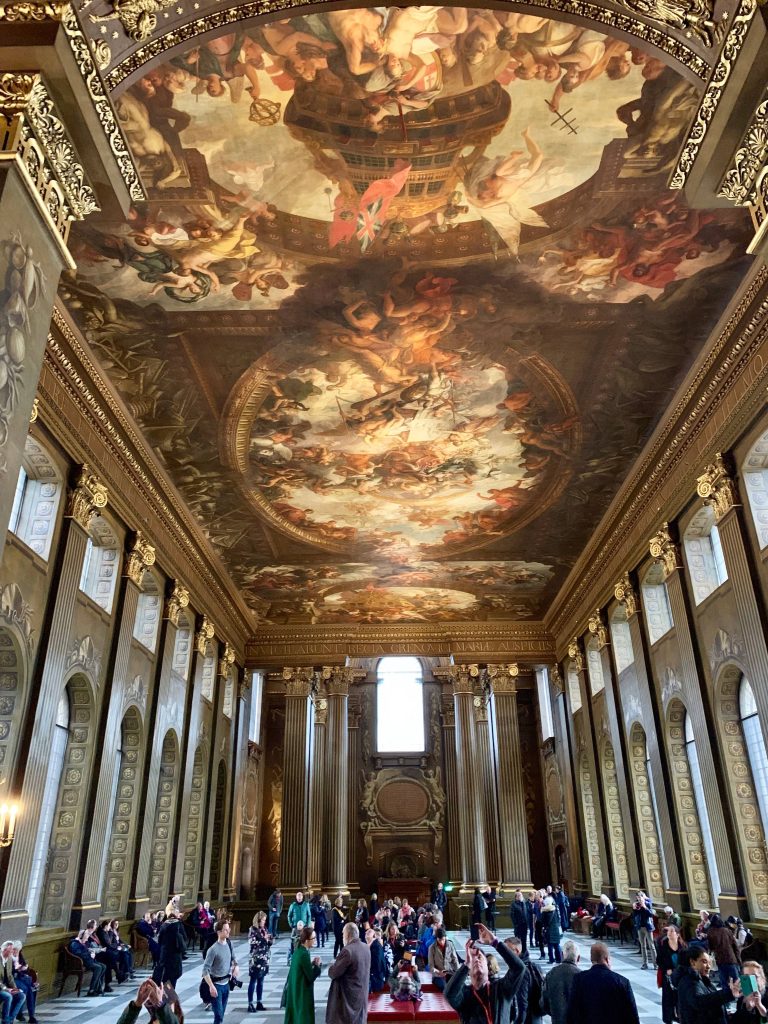 This is the centre piece of the Old Royal Naval College, designed by Sir Christopher Wren as a ceremonial dining hall for what at the time was the Royal Hospital for Seamen. Completed in 1705 and built on the grounds where Henry VIII's palace used to sit you really get a feeling you are stepping back in time.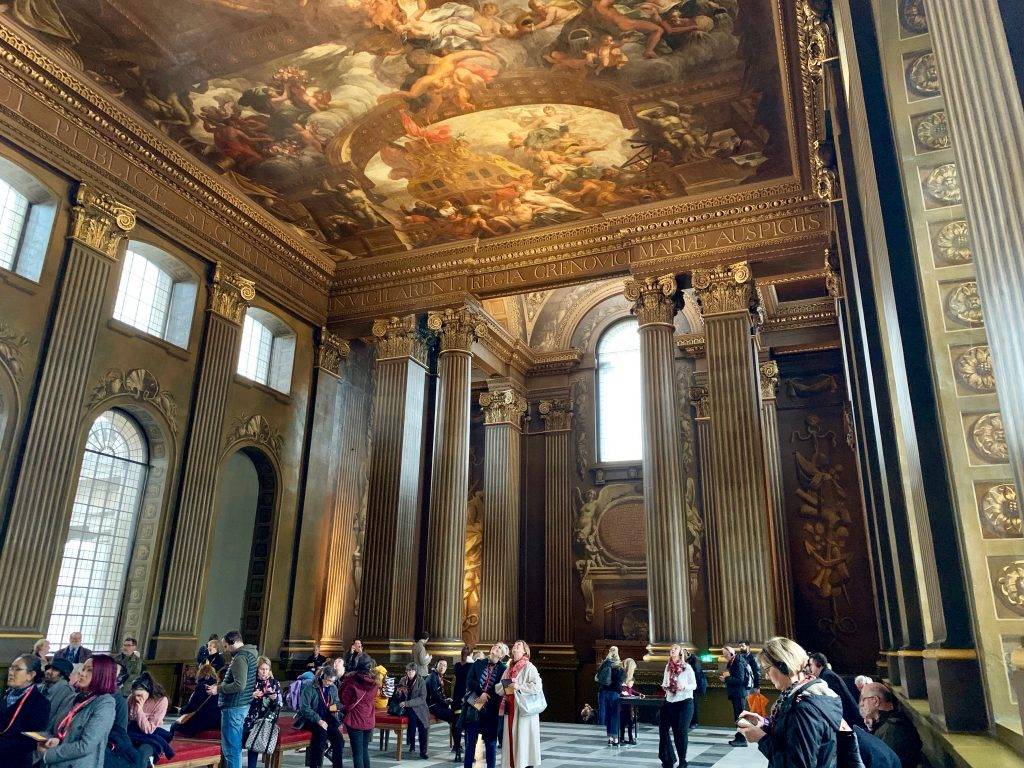 As part of the restoration there is now also a cafe and shop in the undercroft. During the project two rooms from Henry VIII's Greenwich Palace were found and also form a permanent part of the Painted Hall. For more on the restoration itself and the history of this grand hall head here.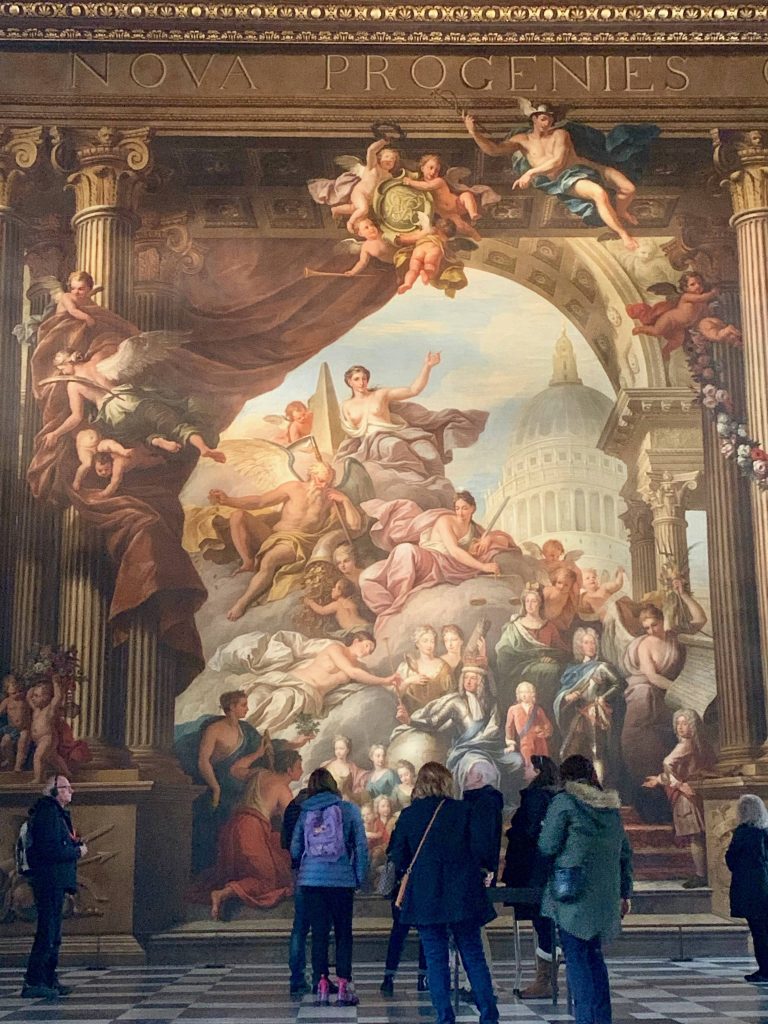 The Painted Hall is open daily 10:00 – 17:00 and costs £12 for adults and is free for children. Its slightly cheaper to book online here.