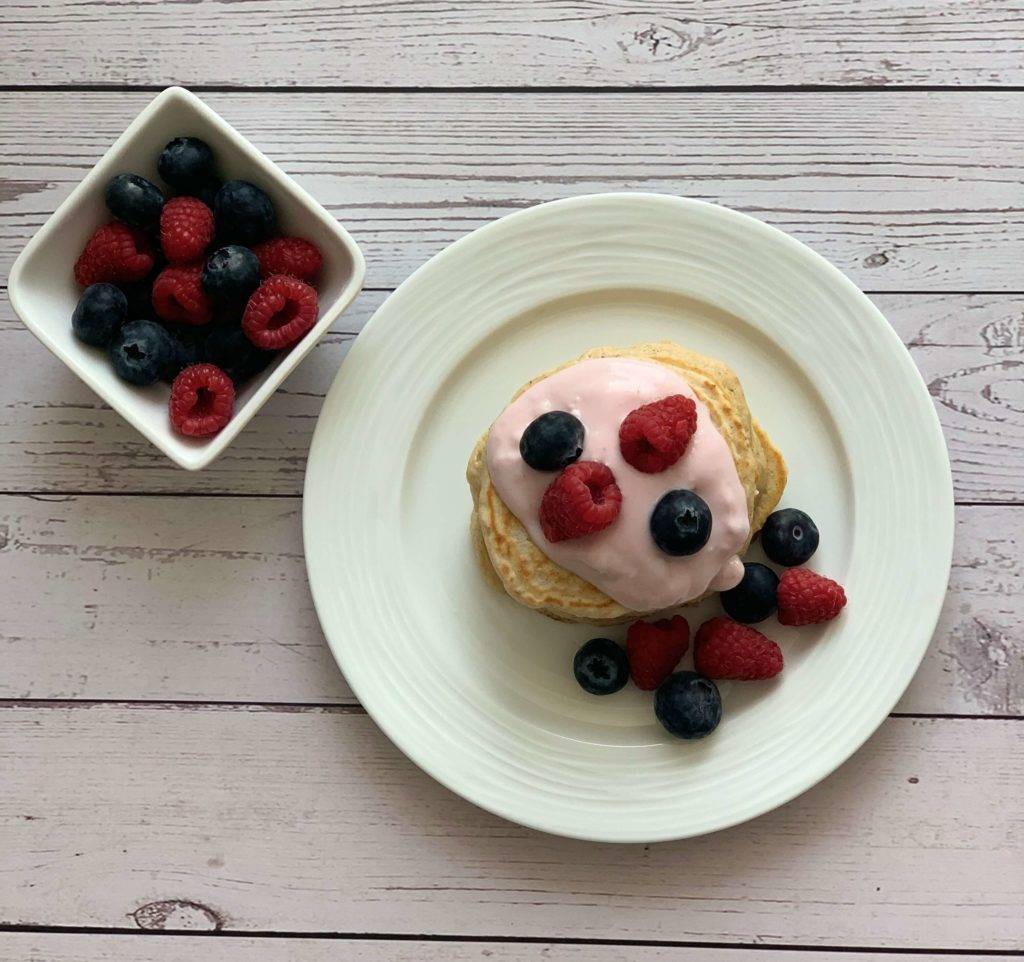 While spending more time at home during this pandemic I've found I'm spending more time on making nicer breakfasts. One of things I've been making a lot more of is pancakes. Usually just a Sunday morning treat but now I'm having them a couple of times a week at least. My default was to always make scotch pancakes but I always felt hungry again within an hour. This is where these fluffy oat pancakes come in. Oats are packed with fibre and a really good source of protein, meaning these pancakes taste great but also keep you fuller longer. You'll be surprised just how easy and tasty these pancakes are.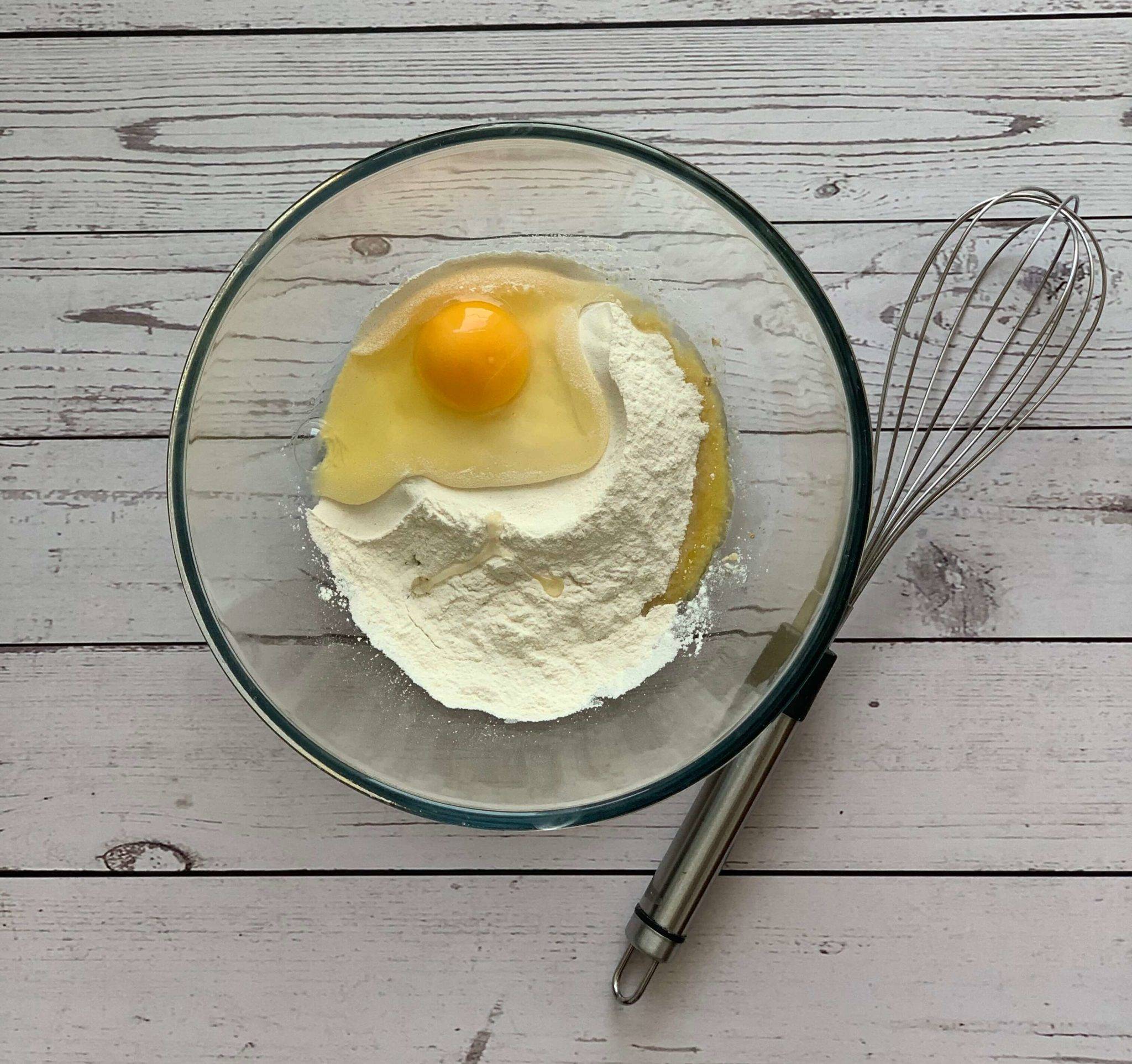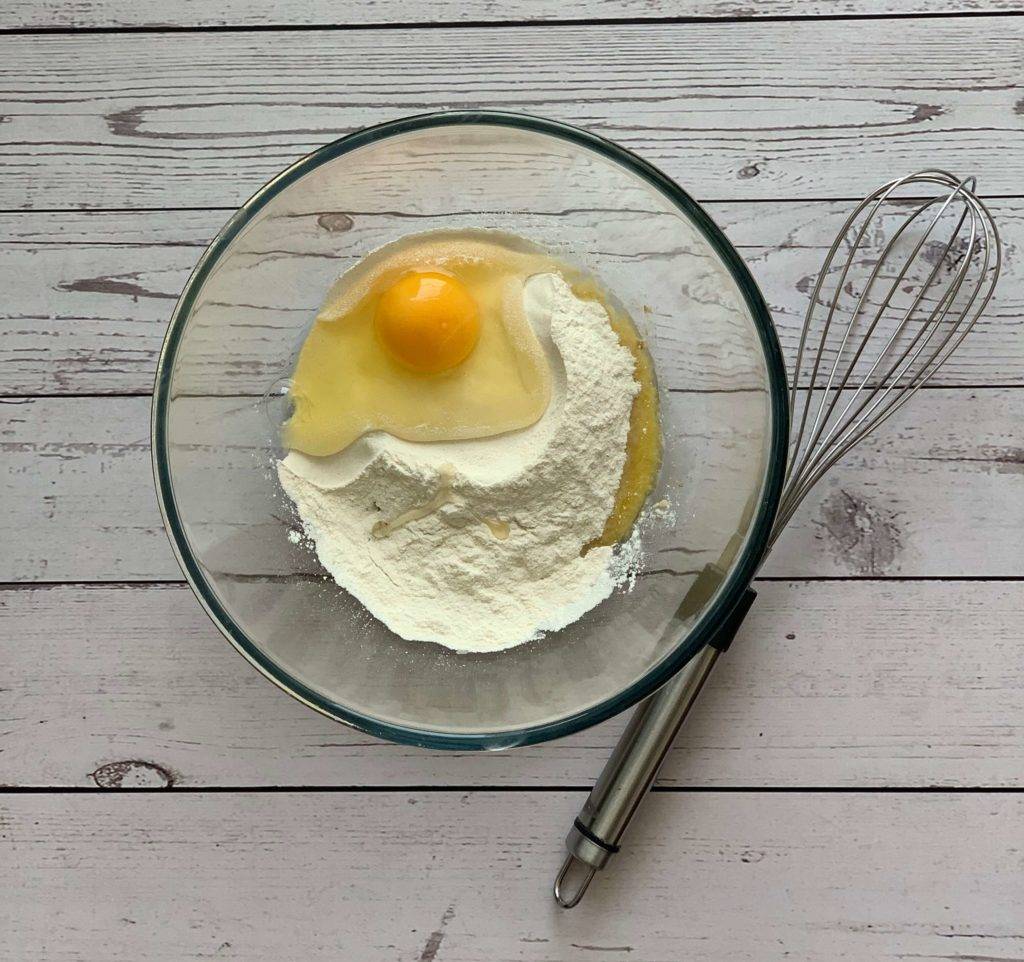 As I usually make these fresh I only make them for one person, so this recipe makes 3-4 pancakes. Just scale it up over to how ever many you need and enjoy. My favourite thing to top them with is a selection of berries with yoghurt but the options are limitless. If you want to make extra these will keep in an airtight container for around 5 days, or you can freeze them once they have cooled.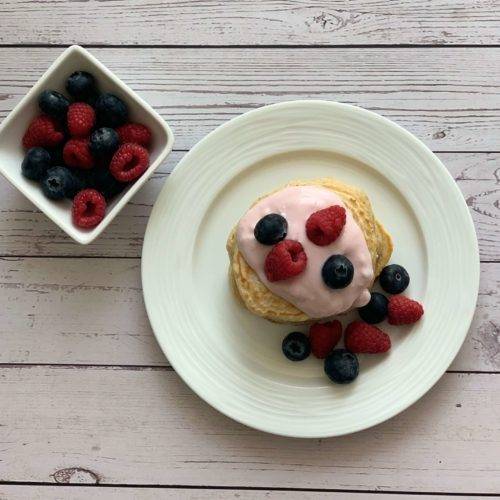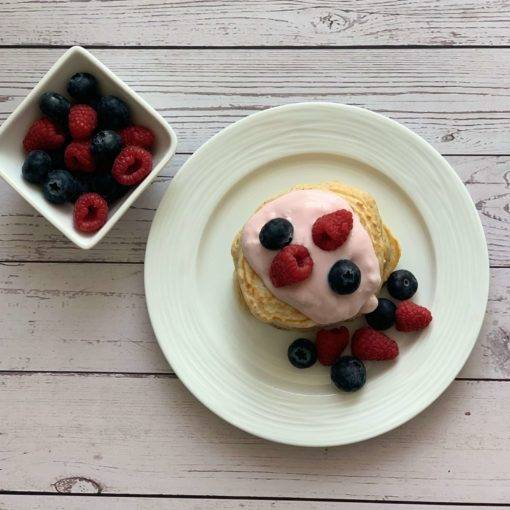 Ingredients
1/3

cup

rolled oats

1/3

cup

milk

-

I use oat milk but feel free to use the milk of your choice

1

medium egg

1/2

tablespoon

unsalted butter

-

plus more for cooking

1/3

tablespoon

granulated sugar

1/3

cup

all-purpose flour

1

teaspoons

baking powder

pinch

of salt

pinch

of cinnamon

-

(optional)
Instructions
In a medium bowl add the rolled oats and milk and leave to soak for 10 minutes until the oats have softened. Meanwhile, melt 1/2 tablespoon unsalted butter in the microwave and put it to one side to cool.

Add the egg, butter and 1/2 tablespoon granulated sugar to the oats, and whisk together to combine. Add the flour and baking powder, pinch of salt, and a pinch of ground cinnamon if desired, and gently whisk together.

Leave to stand for 5 minutes. Meanwhile, heat a medium/large frying pan or skillet over a medium-high height.

Add a small amount of butter to the pan and swirl to coat. Using a spoon add the pancake batter to the pan in 2-tablespoon portions, cooking 2-3 at a time. Cook for around 3 minutes, until bubbles start to appear on the surface and the bottoms are turning golden-brown and flip them over. Cook for a further 2-3 minutes on the other side until also turning golden-brown.

Transfer the pancakes to a warm plate. Repeat cooking the remaining batter, adding a small amount of butter each time. If you're making this recipe for more than one just repeat as necessary.