Every 80 to 100 years works are carried out to conserve and restore the painted hall in the Old Royal Naval College in Greenwich to its former glory from the 1700s. Until September this year you can experience it close up with a guided tour and climb 60ft up to see the ceiling from a platform just 2m below it. Having done it this weekend I can definitely recommend this extremely rare opportunity to get up close and personal with this ginormous and intricate art piece, you're so close to it you will notice details that won't be seen again until the next time they decide to undertake conservation work on this masterpiece.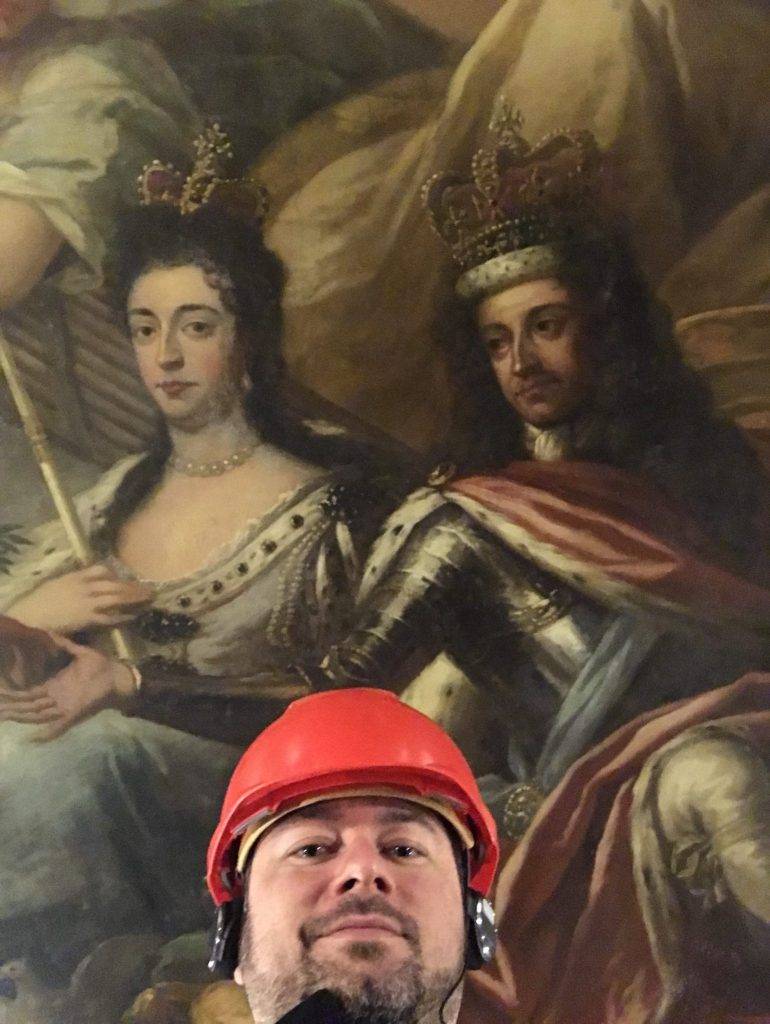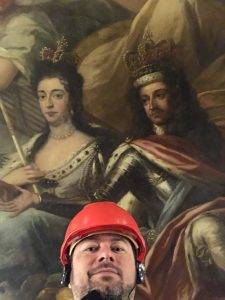 The painted halls ceiling and walls were conceived and carried out by Sir James Thornhill between 1707 and 1726 at the time when the United Kingdom was created and became a major power in Europe. The centre of the piece is comes in the form of William III and Mary II who were on the throne at the time, surrounded by hundreds of characters representing rivers, zodiac, mythical entities and historical references. Overall this piece covers an area of 40,000 square feet and is with out doubt one of the greatest examples of baroque artwork art in Europe.
Tours are around an hour in length and cost £11, with proceeds going towards the costs of the restoration. Costs are around £9million, of which they've raised about £7.5million so far so the more people take this once in a lifetime opportunity to see this piece of art the more people have helped towards restoring this artwork for future generations. The tours are really informative and you're all provided with a mirror to help you see the ceiling without looking up all of the time. See if you can identify the UK's rivers from their character representation, find the references to the relationship with Europe at the time or spot any of other the numerous Easter eggs that Sir James Thornhill hid in this artwork.
For more information and tickets book up here.