I've written about other recipe boxes I've used before but I haven't used a food box service for a while as I found they seemed to have too much packaging and well there wasn't really one that catered for people living by themselves. Then I came across Mindful Chef which were not only healthy meals but had also vowed to try cut plastic packaging out completely by 2019 and also did boxes for just one person.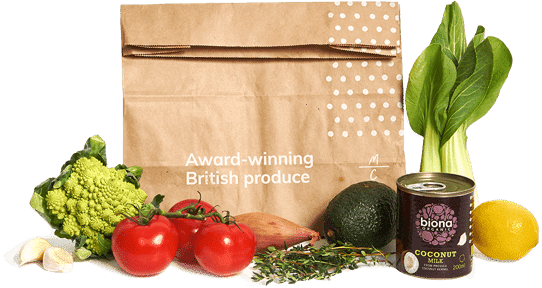 Mindful Chef have been around since 2015 and have a great set of values that I can get behind, especially as I try to look for creative ways to reduce my meat intake and help reduce my impact on the environment. While I still order 1 or 2 non-vegetarian meals a week I've tried so many different things I wouldn't eat usually from soy steak to a nut roast to a lentil moussaka. Their ethos based around helping people to eat healthier while sourcing all their produce from ethically & responsible suppliers focusing on quality and sustainability.
One of the other health benefits of their boxes is their focus on reducing sugar intake and refined carbs meaning you won't find any bread, pasta or white rice in their recipes. I've definitely noticed a difference in my energy levels since eating these recipe boxes. They also have a 'One Feeds Two' policy, so for every meal they sell they provide a meal for someone living in poverty, another great initiative which means this a company I can get behind. If you want to find out more about them and their suppliers head here.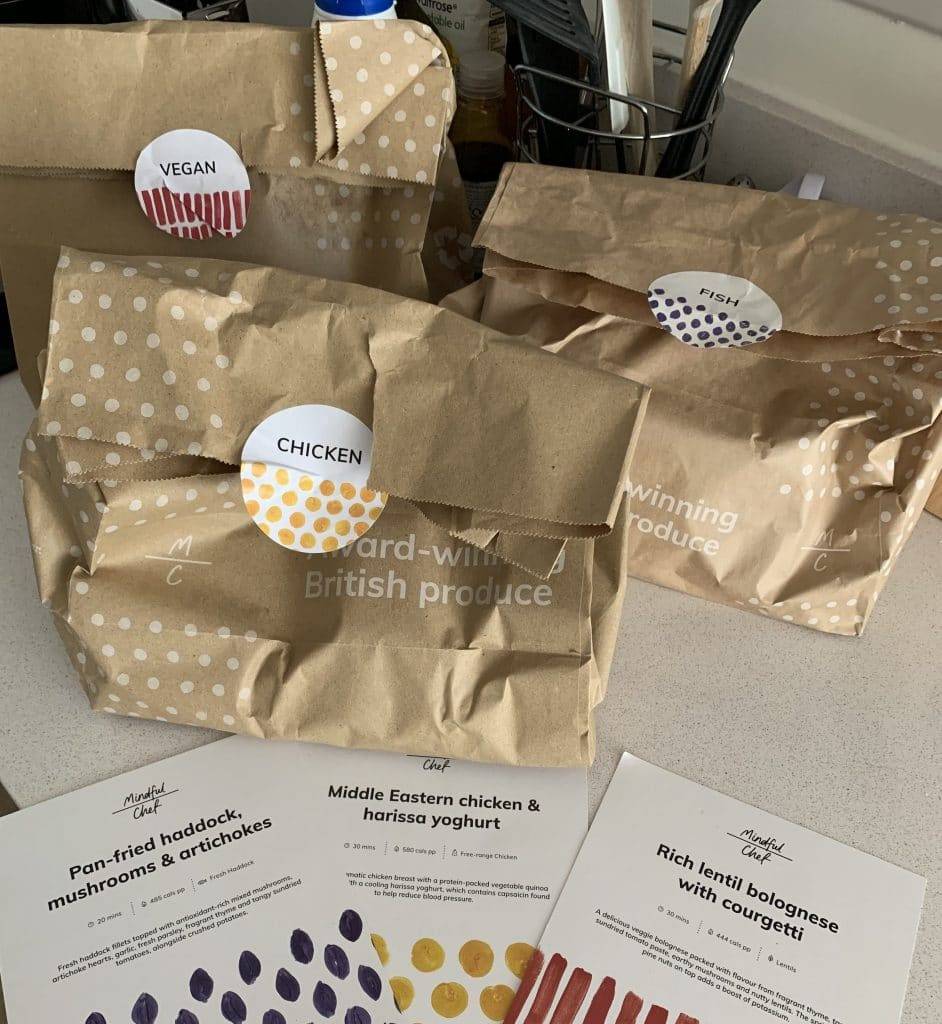 So, now you know a little bit more about them what about the food I hear you say? Well I definitely haven't been disappointed. Heres some of the highlights from my first few boxes. Week ones highlight was probably the pan-fried haddock dish but if I'm being honest they were all great. I have to say I was also surprised by just how simple the recipes were. They all took 30 minutes or less to prepare and due to everything being arranged in a separate paper bag the preparation is minimal.
Over the month other favourites have been:
Mushroom, cranberry & chestnut roast – a vegetarian roast with cannellini beans, mushrooms, chestnuts, carrot and herbs with roast parsnip, green beans and cranberry sauce. This was my first ever nut roast and was super tasty, definitely a festive/winter recipe I look forward to trying again.
Crispy chicken, sweetcorn & brown rice – crispy cajun chicken thighs coated in ground almonds with a cooling tomato salsa and sweetcorn. With the clash between the heat of the cajun spices along with the cooling tomato salsa this dish is a real treat for the senses.
Chicken cacciatore with sweet potato – this is one of the easiest and quickest options I've tried so far. A traditional Italian winter chicken dish with black olives, rosemary, kale and sun-dried tomatoes all served. This recipe is perfect for warming up on a winters evening while you watch a spot of TV.
Lentil moussaka & creamy coconut béchamel – similar to the lentil bolognese I had in week one, this surprised me with just how tasty lentil dishes can be as a meat replacement. This classic moussaka is topped with sliced aubergine and a simple coconut béchamel with a hint of nutmeg to give it a warming taste.
As I mentioned earlier, the guys over at Mindful Chef are keen to look at how they can do their bit to reduce waste. A lot of their packaging is already recyclable and they also collect the insulation and ice packs used to keep the food fresh to be used again. Just whack it in one of your recipe boxes and take it to your nearest Collect+ collection point. If you want to see me more about their sustainability plans check out this page.
So if reading this has inspired you to start 2019 with some new healthy recipes and you fancy signing up then feel free to use my referral code for £20 off your first box and let me know how you find it.